Expectations for the African Union Summit
Submitted by: Juana

06 / 12 / 2015
---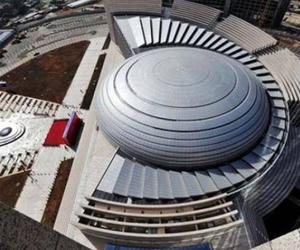 ---
Different expectations are aroused from yesterday by the 25th Summit of the African Union (AU); which high-level segment will be this weekend at the Sandton Convention Center, in Johannesburg, South Africa.
The event, which previous meetings began on June 7th, summoned the heads of state and government of the 54 member countries of the continental organization.
It is expected the Summit to take decisions on issues of gender equality and the empowerment of women, said yesterday Susan Shabangu, Minister of the Presidency, responsible for Women.
The 2063 Africa Agenda represents the change in a historical period and will be judged on its commitment to gender equality and empowerment of women, she said.
Indeed, the motto that identifies this summit is: Year of Women's Empowerment and Development, towards 2063 Agenda.
The birth of the AU is the result of several attempts to politically unite the continent.
source: www.cibercuba.com
---
Related News
---