International Law event in Havana
Submitted by: Juana

06 / 11 / 2015
---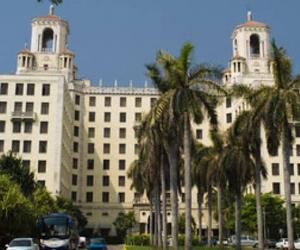 ---
The VII School of Public International Law and the IX International Seminar-Workshop on International Humanitarian Law, opened today at the National Hotel of Cuba, brings together 180 lawyers from 13 countries in Havana.
Doris Quintana Cruz, executive secretary of the Cuban Society of that specialty and event coordinator, told ACN that its implementation reflects the need to promote respect for the principles that gave rise to international law.
Also, she said, it imposes to face the challenges of international humanitarian law, reforming the United Nations (UN) and analyze from a legal point of view the conflicts that currently threaten peace.
Dr. Néstor García Iturbe, professor at the Higher Institute of International Relations of Cuba (ISRI by its Spanish acronym), gave a lecture about the present situation and prospects of the Cuba-US relations.
In addition, issues such as Community Law, the Central American Court of Justice, legal issues of human rights in the United States and consular protection as a human right were analyzed.
Tomorrow it is scheduled an analysis on the migration topic and the duty to cooperate, as guiding principle in the exploitation of transboundary resources, among other important issues for the continent.
source: www.cibercuba.com
---
Related News
---