EU-CELAC Summit: Diaz-Canel denounces the permanency of US embargo against Cuba
Submitted by: Juana

06 / 11 / 2015
---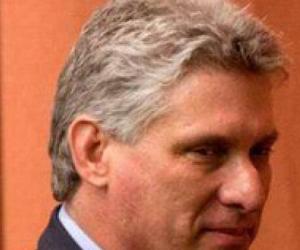 ---
Miguel Diaz-Canel, Cuban First Vice President, reported today that the US embargo against Cuba is maintained with all the intensity and called on Europe to advocate for its total elimination.
Diaz-Canel spoke at the Second Summit of the Community of Latin American and Caribbean States (CELAC by its Spanish acronym) and the European Union (EU) which runs in the Belgian capital with the participation of high-level delegations from 61 countries.
"It is time for Europe to plead its total elimination and end the unethical Understanding with the United States on November 1996 accepting legislation that supports it and internationalizes it: the Helms-Burton Act," he said.
The VP said that the cessation of this unjust policy, along with the return of the territory illegally occupied by the Guantanamo Naval Base, and termination of radio and television broadcasts in violation of international standards, are essential prerequisites for normalization of relations between the two countries.
The compensation to our people for the human and economic damage and suppression of subversive programs are also indispensable, he added.
The Cuban First VP said that his country continues to work with the EU to conclude the Agreement on Political Dialogue and Cooperation on the basis of reciprocity, mutual respect and non-interference agreed in 2008.
source: www.cibercuba.com
---
Related News
---