Relations with the US would include the presence of Marines in Cuba
Submitted by: Juana

06 / 08 / 2015
---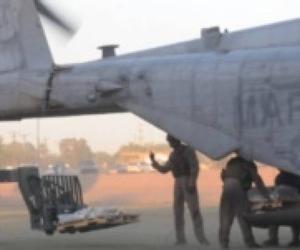 ---
The recent thaw in relations between the US and Cuba could deploy a highly visible presence of US Marines on the island, said Military Times digital page on Sunday.
It is expected both countries to reopen embassies in less than a month. The Secretary of State John Kerry "wanted to go to open the embassy himself but I'm not sure about that now after the accident," said William Leo Grande professor at the American University School of Public Affairs.
He was referring to the bicycle accident Kerry suffered last May 31 in France, where his right leg was broken.
"Both Cubans and Americans have always had a cultural affinity and many Cubans still would like to come to the US," said Leo Grande, who has served on the Senate Democratic Policy Committee and the Democratic Caucus Task Force.
When the Marines to get authorization, states Military Times, a few lucky will be those who will raise the American flag in Cuba, for the first time since 1961.
source: www.cibercuba.com
---
Related News
---