2014 Games candidates pitch IOC
Submitted by: admin

12 / 09 / 2006
---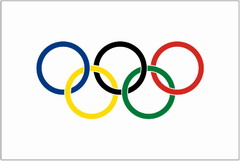 Seven months before the vote, officials from three cities vying for the 2014 Winter Olympics face a key test Friday when they make campaign pitches to an influential European audience.
IOC president Jacques Rogge and some 40 IOC members will attend the 10-minute presentations by bid leaders from Pyeongchang, South Korea, Salzburg, Austria, and Sochi, Russia, during the general assembly of the European Olympic Committees.
The IOC members will select the host city on July 4 in Guatemala City.
Over the past two weeks, bid officials and lobbyists have traveled from Kuwait City to Doha, Qatar, to Brussels to lure as many of the 114 International Olympic Committee members as possible to their side.
"Here are the people most directly interested. You have a lot of winter nations here," said Fedor Radmann, head of the Salzburg bid.
"It's the most important group to which we will present our case," said Pyeongchang bid chairman Han Seung-soo.
In 2003, Pyeongchang came within two votes of upsetting Vancouver in the vote for the 2010 Games. Salzburg finished third while Sochi, the Black Sea resort, is a first-time bid finalist.
Russia has never hosted the Winter Games and President Vladimir Putin has thrown his weight behind the bid.
Sochi officials have recently made presentations in Argentina, Cuba and Malawi and the Asian Games in Doha.
Bid rules have tightened to eliminate ethical abuses, so Friday's session takes on more meaning. Since the Salt Lake City bribery scandal, IOC members have been barred from visiting bid cities.
Even though Friday's presentations take place in the heart of western Europe, Salzburg does not feel any home advantage. When he spoke to members in Kuwait City and Doha, Radmann said he felt an openness among Asian IOC delegates.
"We do have a feeling there are enough possibilities. We don't see the Asian members voting automatically" for Pyeongchang, he said.
Han said the Korean bid must work to sway IOC members about taking the games to a distant location.
"It's a bit far away, but Korea is not out of their bounds of imagination," he said. "They know Korea has a love of sports. We have to convince them that Pyeongchang is not a strange place but a city near Seoul which hosted the 1988 Summer Games."
Han was in Paris in July 2005 when London upset the French capital to win the right to host the 2012 Summer Games.
"The lesson from that is you have to work hard to the very last minute," he said. "I've been in politics long enough to know that people who voted for you last time won't necessarily vote for you the next time."
Radmann agreed.
"We are in a good position, that's it," he said. "Then we have to work until the last day. We know that."
Source: SI.com
---
Related News
---