Cuban Government is working to rescue the city Santiago de Cuba
Submitted by: Camila

11 / 20 / 2014
---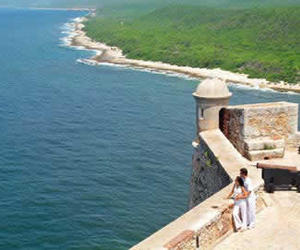 ---
Santiago de Cuba was the seventh villa founded by Diego Velázquez, and in July 2015 will mark 500 years of this event. To commemorate this anniversary, the Cuban government has proposed to rescue the architectural and spiritual heritage of the city.

The rescue program includes the construction of a pier on the waterfront of the bay, which favor coastal areas in Jesus Menendez Avenue. The aim of Santiago is that their city reaches its fifth century with an image of modernity that becomes a more utilitarian and beautiful place.

The project also includes the revitalization of the tourist road to the Castillo del Morro. Viewpoints, restaurant, tavern for the production and sale of beer, gyms and gardening will also be built, among others.

Santiago de Cuba was devastated after Hurricane Sandy in October 2012. A little over two years after the phenomenon remain images of the tragedy that made cry each of Santiago people after seeing the status of their town. This is, surely, one of the reasons why all citizens are engaged in the refurbishment and recovery of eastern Cuban capital.
---
Related News
---