First Cuban athlete defected in Veracruz
Submitted by: Camila

11 / 16 / 2014
---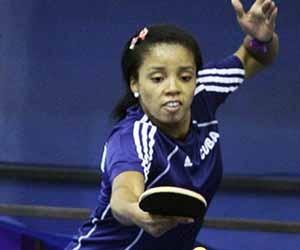 ---
Cuba's government confirmed that one of their athletes defected from the delegation at the XXII Central American and Caribbean Games 2014, taking place in Veracruz.

The Consul General of Cuba in Veracruz, María Luisa Fernandez admitted that Sandra Mustelier, 2012 national champion in table tennis, left the consensus that the team was in Coatepec, town near Xalapa.

However, she denied that Sandra was being reported missing or kidnapped as her companions informed that she had called them to tell them she will go to the United States.

"It was a very personal and unique decision. Everyone who wants to travel in Cuba gets a passport, take a ticket and goes, if can get a visa; It is not easy to get a visa to Mexico, Spain or France, that is what is difficult," she admitted.

The government of Cuba will not make a request to Mexico to locate the athlete because Consul said that she was free and had the necessary documents for legal residence.

The Consul said it is not in the hands of their government prevent over defecting Cuban delegation, it fell to the responsibility of each athlete.
---
Related News
---