Researcher Jesus Jambrina receives Four Synagogues award
Submitted by: Camila

11 / 14 / 2014
---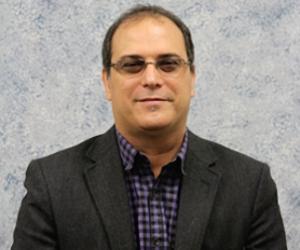 ---
The president of Jerusalem Sephardic Community, the oldest of the Holy Land, announced the award of the medal of the Four Synagogues to Cuban professor Jambrina Jesus, for all the efforts to investigate and disclose the Jewish legacy of Zamora.

The award was decided by unanimity among the members of the board and values holding academic conferences over the past Sephardic Province celebrated the past two years by a group of professors and scientists led by Jambrina.

The medal of the Four synagogues, facilitated by the involvement of the president of the Sephardic Community of Jerusalem, Abraham Haim, mainly in the Zamora project recognizes that Zamora "is now on the map of Sefarad".

In addition to the work done by scientists Zamora, the two congresses held in the city have helped to bring such important figures in Jewish education in medieval times as Isaac Campanton. Jambrina efforts and other teachers involved in the project convinced the City Council to signal five points of the city for its symbolic nature and promoting tourism in the areas of Jewish influence.
---
Related News
---