Cuban kayaker dies at 26 years old
Submitted by: Camila

11 / 14 / 2014
---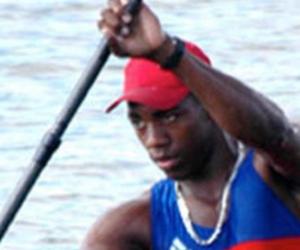 ---
The kayaker Maikel Zulueta Arencibia, 26, died in Sancti Spiritus victim of a cardiovascular attack while training with his students. Zulueta won two Pan American Games titles and several medals at Central.

In the version of Rio de Janeiro, the athlete won a silver medal in the K-2 500 meters, with Jorge Garcia, and bronze in the K-4 thousand meters, accompanied by Garcia himself and Carlos Montalvo and Eliezer Rodriguez, and fifth in the K-2 to thousand meters.

At the meeting of 2011 in Guadalajara, took the glory in the K4 thousand meters, with Reinier Torres, Jorge Osvaldo Labrada and Antonio García. In the Central American Games in Cartagena de Indias 2006 swept a total of five medals, three gold and two bronze.

Zulueta Arencibia had integrated national preselection for Veracruz Games, but was dropped in recent months when he was diagnosed with a heart condition.
---
Related News
---