ETECSA presented new resolution that allows Cubans to own up to three cell lines
Submitted by: Camila

11 / 12 / 2014
---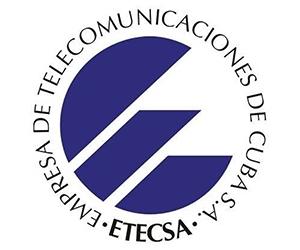 ---
Cuba's Official Gazette published this November 11, 2014 a new resolution of the Telecommunications Company of Cuba (ETECSA SA) which reports on some of the relaxations in the cell phone service.

The document signed by Maimir Mesa, Minister of Communications, highlights one of the points that individuals can contract, as holders, up to three telephone lines, which is responsible for fulfilling the obligations under the contract effect for each of the contracted services and acts done for the use of these.

In case of temporal contracts it must be fixed for a term of validity of up to 12 months, after which it must be renewed.

The legislation emphasizes fundamental conditions for prepay contracts for individuals that are offered by ETECSA and also to legal persons. The first condition for citizens is that the execution of the contract will be with seniors. The procedure may be done by applicants or their representatives as provided by law.

The resolution also reports that the service can only be transferred after finalization with the company; and the owner of the service, from the entry into force of the resolution may be in the business offices of ETECSA so authorized, for the purpose of requesting the transfer of ownership to a third party, with the identification staff and third's person.

Those who aren't owners of the cell line, in case of death or presumption of death of the owner or if he/she has been declared as an immigrant, can occur in commercial offices and request the transfer of ownership in their favor.

To verify that the transfer on death or presumed death of the holder, the applicant is intestate or testamentary heir pursuant to the Civil Code; or check if they have maintained a continued use of the service for a period of at least three months.

If the holder has been declared as an immigrant, the applicant must have maintained a continued use of the service for a period of at least three months.

Among the provisions disclosed explained that current contracts between users and ETECSA remain relevant.

The resolution notes that this regulation will become effective within 90 days after its publication in the Official Gazette.
---
Related News
---