"The last samurai", upcoming exhibition at the Museum of Asia
Submitted by: Camila

11 / 12 / 2014
---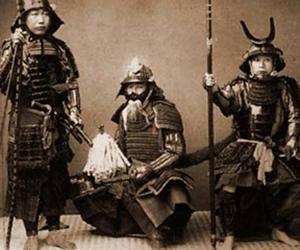 ---
The Museum of Asia in Havana will exhibit next November 13 the photographic exhibition "The Last Samurai" on the occasion of the celebration of the 400 years of friendship between Japan and Cuba.

The collection of photographs will be exhibited at the institution in Old Havana, as a tribute to samurai Hasekura Rokuemon Tsunenaga first Japanese who visited Havana in 1614.

Sponsored by the Japan Chamber Institute "The last samurai" makes references to the Heian period (764-1185) when in the wildest provinces the samurai began to appear, a type of warrior that soon impose their law and end up embodying the Japanese spirit for over a millennium.

There are various arguments about the beginning of samurais, the tradition ranks them first as defenders of land ownership and other hunters assume that emerged as soldiers in the eastern provinces as soldiers or sailors in the West.

They also said they were natural horsemen armed eastern provinces, known for the abundance of good horses, archers and shamans.
---
Related News
---