JoJazz 2014 readies its artistic program
Submitted by: Camila

11 / 11 / 2014
---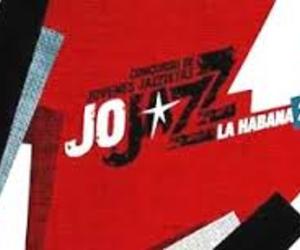 ---
Victor Rodriguez, director of the music festival JoJazz 2014 revealed the artistic program of the event that promotes young figures of Cuban Jazz and will be held in Havana from November 13 to 16.

The event will begin with a concert-tribute to renowned Cuban singer Pablo Milanes, where winners of previous editions will perform iconic songs of the singer. As a surprise for the concert Rodriguez said the inclusion of a little known song composed for four hands by Milanes and Chucho Valdes.

Among the winners of the previous contest who gathered at the Lazaro Peña Theater for the opening concert will include Rolando Luna, William Roblejo, Zule Guerra and the female vocal group Sexto Sentido, among others.

"This is an event that over the years has become an essential date in Cuban music, not only of jazz but of national music as a whole," said Rodriguez, who added that in his opinion the musicians participating in the event have an undeniable quality and proven experience, despite their youth.

The chief of artistic direction of JoJazz 2014, Alexis Vazquez, referred to the primary goal of its organizers: show the strength that is in the young jazz today in Cuba, for-his understand- since you hear a work of an artist their sound is recognizable, which speaks to its authenticity, said.

Former winners of the musical, Michel Herrera and Yasek Manzano, will preside over the jury of the major categories of interpretation and composition, while this year contestants from all provinces are participating concluded one of three musicologists of event Yentsy Rangel.

JoJazz, which in 2014 will be dedicated to the 30th anniversary of the Jazz Plaza Festival, takes place in Cuba since 1998 and has served as a way to boost the careers of some 500 young talents from the current Cuban jazz firmament.
---
Related News
---