Cuban artisans will show their works in Florida
Submitted by: Camila

11 / 06 / 2014
---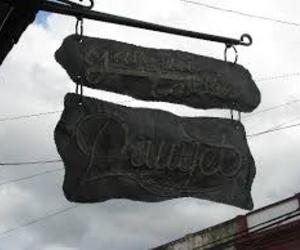 ---
The Cuban group goldsmith Pauyet will participate in the Art Fest at Doral, Florida, where they will exhibit their work for the first time in the United States. The event will be held from November 7 to 9, the Cuban group will present a collection of small horses.

Rafael Blanco, craftsman and artist director of the group said that as a major work will be exhibited a sculpture of Don Quixote, 1.50 inches tall, a replica of the popular literary character.

Pauyet is a cultural project working crafts from spoons, forks and other silver objects and turns them into works of art. The group, through creativity and talent, manages sculptures that can represent real or fantastic creatures and figurative or abstract forms.

Each piece carries the stamp of its creator, who with magic hands works manufactures both utilitarian and artistic value as it incorporates a very personal breathtaking beauty.

Pauyet, is the creator of the statue representing the Ibis or Ibis White Forest, a piece that became the trophy given annually by the Ministry of Tourism to the best local and national institutions and foreign tour operators who promote travel in the Jardines King.

Also are the authors of design awards given each year to the winners of the International Fishing Tournament Jardines del Rey Big Game Trolling.
---
Related News
---