Rock festival will be held in Havana
Submitted by: Camila

11 / 04 / 2014
---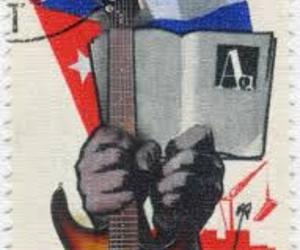 ---
The first edition of the Latin Rock Festival "Patria Grande" will be held from November 14 to 18 with the participation of six ensembles countries. The five Latin American fusion rock bands come to the island, from Uruguay, Puerto Rico, Venezuela, Costa Rica and Colombia.

Clusters "No te va a gustar", from Uruguay, Puya (Puerto Rico), Ra La Culebra (Colombia), La Milixia (Costa Rica) and Curva Azul, from Venezuela, together with local groups will offer concerts in four Cuban provinces (Villa Clara, Pinar del Rio, Cienfuegos and Havana), said event coordinator Argentine Sebastián Heredia.

The coordinator said that in the context of the opening will be inaugurated a photographic and audiovisual exhibition organized by the National Library of Argentina, dedicated to pay tribute to Luis Alberto Spinetta, considered one of the fathers of rock in Argentina.

In the words of Heredia, Cuba was chosen to celebrate this festival, because this country has a cultural tradition of the event, and has a very qualified public to enjoy and appreciate the various art forms.
---
Related News
---