Cuba looking for better results in volleyball at the Panamerican Cup U23
Submitted by: Luis Manuel Mazorra

10 / 08 / 2014
---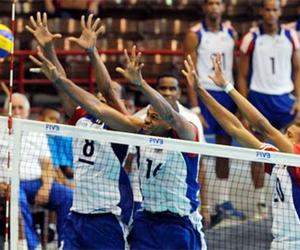 ---
The Cuban men's volleyball team will face his pair of Guatemala in search of a second success in the II Panamerican Cup U-23, which takes place in Havana. Both female and male national teams have not performed well in recent international competitions.

The Trinidad and Tobago team felt to the hosts. The latter will go searching for a new win over Central in the tournament held at Havana's Sports City Coliseum.

The game of the Greater Antilles was superior in all aspects, especially in the attack, which managed 37 points. The offense was pretty local distributed with Osneil Rendón top scorer with 11 goals, followed by Osmany Uriarte with nine points, while by Trinitarians Nicholas Prescott finished with four.


Rodolfo Sanchez, head coach of the Cuban team, said at the conclusion of the match that despite markers team did not develop their potential, because they made too many mistakes. In this regard, he noted that his disciples have to deal with that situation when encountering Dominican Republic and Mexico.

The Cup will be held in a program of all against all until Thursday 9, while Friday 10 the fifth will be discussed, and the bronze and gold medals. This continental event awards two seats for the World Championship of this category to be held in 2015.

Source: Prensa Latina
---
Related News
---