Luis Ortiz, interim world champion of the World Boxing Association
Submitted by: Luis Manuel Mazorra

09 / 23 / 2014
---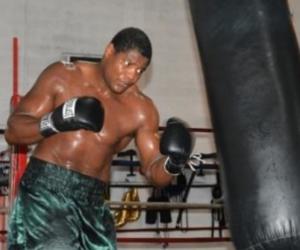 ---
After winning TKO Nigerian Lateef Power Kayode in the first round, the Cuban Luis King Kong Ortiz, who so far is undefeated, he was crowned as the new interim world heavyweight champion of the World Boxing Association (WBA).
A forehand aimed directly at Nigerian chin was the decisive blow that ended the fight which took place at the Hard Rock Hotel & Casino in Las Vegas, Nevada. The Miami resident lefty was relentless in his attack.
Near the end of the first round Ortiz cornered Kayode and punished him without mercy, until the referee Robert Byrd stopped the action with five seconds to the bell. Despite the protest of the Nigerian based in Los Angeles, Ortiz impacts were very powerful and had no response.
The performance of Kayode (20-1, 16 KO) was disappointing because in less than three minutes he surrendered his unbeaten status. Moreover Ortiz enters the great history of cuban boxing to get the title of WBA interim world champion and improve his perfect record to 22-0, 19 KO.
Source: Diario de Cuba
---
Related News
---