Cuba's athletes get pay raises
Submitted by: lena campos

04 / 03 / 2014
---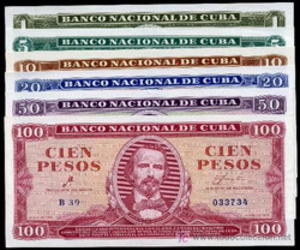 ---
Cuba reported on Monday the entry into force of the announced salary hikes for athletes, coaches and specialists in the sector, whose incomes will depend on the results and awards they obtain.
Athletes' income has been structured into six categories, with base pay that varies from around $18 a month for second-string baseball players to roughly $60 a month for Olympic medalists.
In addition to those base salaries, athletes are also eligible to receive bonuses for outstanding results in competitions.
Players in Cuba's top baseball league will also vie for premiums based on runs scored, pitching wins and stolen bases, among other categories.
The squad that wins the league championship will share the equivalent of $2,600, with bonuses of $1,800 and $1,200 for the second- and third-place teams, respectively.
In another change, prize money won in international competitions will be paid out entirely to athletes, coaches and specialists involved in those events. A total of 80 percent will go to the athletes and 15 percent and 5 percent, respectively, to the coaches and specialists.
The Cuban government announced last September the pay raises for the sports sector and also said that Cuban athletes could be hired abroad.
However, the information published by Communist Party daily Granma on Monday says that "the implementation of the hiring system abroad" remains under study.
The entry into force of the new salaries comes just days after salary increases that will take effect in June were announced for health professionals.
In Cuba, the average monthly salary is about $20.
Source: Latino.foxnews.com
---
Related News
---