Cuba back in Caribbean Series of baseball after 54-year absence
Submitted by: lena campos

02 / 02 / 2014
---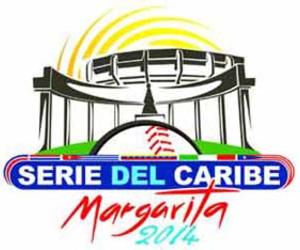 ---
Cuba returns to the Caribbean Series of baseball for the first time in 54 years this weekend at a time of time of high interest in Cuban talent after some of its best players defected in recent years in search of multimillion-dollar contracts.
The Cuban team Villa Clara, reinforced with some of the best players from other teams in the Cuban league, will compete on the Venezuelan island of Margarita starting on Saturday against winter league champions from the Dominican Republic, Venezuela, Puerto Rico and Mexico in the annual tournament.
The Cuban Baseball Federation is eager to find venues to prove its players can compete on the world stage, especially since the Olympics dropped baseball as a sport after the 2008 Games.
"Since their entire baseball enterprise is built around showcasing the quality of their game in the international arena, these tournaments mean a lot," said Peter Bjarkman, a leading expert on Cuban baseball and author of several books on the topic.
In one of the many reforms instituted by Cuban President Raul Castro since he took over for his ailing older brother Fidel in 2008, Cuba this year starting allowing its athletes to play professional sports abroad, while also offering them slightly better pay incentives at home.
Scouts for Major League Baseball teams will also get a look at some of Cuba's best prospects with Cuban players very much in fashion. In October, the Chicago White Sox signed Cuban slugger Jose Dariel Abreu to a six-year, $68 million contract.
His stock rose with the recent success of other Cuban defectors.
Pitcher Jose Fernandez of the Miami Marlins won National League Rookie of the year in 2013, and outfielder Yasiel Puig of the Los Angeles Dodgers finished second. In the American League, Oakland A's outfielder Yoenis Cespedes finished second in Rookie of the Year balloting in 2012.
However, returning to the Caribbean Series does not represent any special risk of defections. Cuba frequently faces the possibility its players could be lured by agents at international events, such as the World Baseball Classic in the United States or tournaments in the Netherlands, Bjarkman said.
"Scouts merely evaluate players for their MLB clubs in case they become available. They do not approach players about defecting," Bjarkman said. "It is the player agents and not the scouts that become a threat."
Cuban teams won seven of the first 12 Caribbean Series from 1949 to 1960, when new revolutionary leader Fidel Castro removed his country from the tournament, preferring to emphasize amateur over professional sports.
Cuba became a powerhouse in amateur international baseball, winning three Olympic gold medals and two silvers in the five times it was an official Olympic sport from 1992 to 2008.
Cuba is rejoining the Caribbean Series on a one-year trial, agreeing to forgo any prize money to avoid violating the U.S. economic embargo of Cuba. The Caribbean winter leagues have ties to Major League Baseball.
Although Cuba now allows its athletes to play abroad, several obstacles prevent them from joining teams in the United States. Cuba would collect taxes on their salaries, a violation of the embargo, and retain certain rights over the players that would clash with a Major League contract.
Source: UK.eurosport.yahoo.com
---
Related News
---