Havana's Cuba Pavilion to Open its Doors to Intl. Book Fair
Submitted by: lena campos

02 / 01 / 2014
---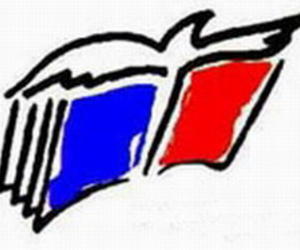 ---
Havana's Cuba Pavilion, headquarters of the Hermanos Saiz Association (AHS), will open its doors to the Cuba 2014 International Book Fair, scheduled for February 13-23 in this capital.
According to information provided to the press by Alexei Sanchez, director of the Provincial Book and Literature Center of Havana, the Cuba Pavilion will also welcome the Provincial Book Fair, from February 24 to March 2.
During these two stages, the Pavilion will offer cultural activities to the public to accompany traditional book sales, he underlined.
There will be meetings with authors, concerts, film screenings and artistic presentations with community talents.
With regard to the presence of new creators, AHS vice-president Rafael Gonzalez specified that the Meeting with Young Writers of Latin America and the Caribbean will also take place, and that the most recent titles by that organization's publishing houses will be presented.
Likewise, there will be a collective exhibition entitled Retoños de Almendro, and a photographic exhibition entitled Vaciar los tiempos, by Ivan Marcos Perera, winner of the 2013 El reino de este mundo grant.
Source: CubaNews.ain.cu
---
Related News
---