Another convicted Cuban antiterrorist to be released, deported
Submitted by: Anonymous

01 / 31 / 2014
---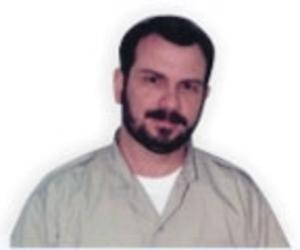 ---
Cuban spy convicted in Miami to be released in February
One of the five Cuban antiterrorists convicted in a Miami trial in 2001 will be released from a federal prison on Feb. 27 but will be transferred to an immigration lockup while awaiting his deportation to Cuba, his lawyer said Tuesday.
Miami attorney Ira Kurzban said the U.S. Bureau of prisons has set Feb. 27 as the release date for Fernando Gonzalez, 50, serving a 17 year prison sentence on charges of failing to register as a foreign agent and possessing forged identity documents.
One of the five, Rene Gonzalez, completed his prison sentence in October of 2011 and how lives in Havana. The others are serving longer sentences, including one who was sentenced to life in prison for a murder conspiracy in the deaths of four Miami men killed when their airplanes were shot down by Cuban MiGs.
Kurzban said that after his release from prison, Fernando Gonzalez will be transferred to an immigration lockup to await his deportation to Cuba. The waiting period will depend on how quickly the U.S. government moves on the deportation, the lawyer added.
"It should not be long. Everyone wants him out of here," Kurzban said.
The five, convicted in a Miami trial in 20012, are considered to be heroes in Cuba, where the government argues that they were sent to South Florida only to spy on radical exile groups that may have been planning terror attacks. Evidence at the trial showed they also spied on U.S. military installations in the Florida Keys and Tampa.
Fernando Gonzalez was initially sentenced to 19 years in prison but an appeal cut it to 17 and with time off for good conduct he will have served 15 years, five months and 15 days in prison on Feb. 27, said Gloria La Riva, spokesperson for the U.S.-based "Free the Five" committee.
Read more here:
http://www.miamiherald.com/2014/01/28/3898710/another-convicted-cuban-sp...
---
Related News
---