Casa de las Americas Literary Awards Opens
Submitted by: lena campos

01 / 21 / 2014
---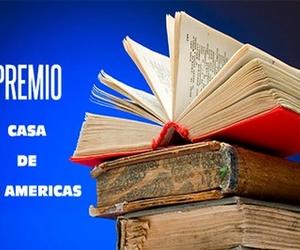 ---
Argentina, Cuba, Mexico, and Colombia are the countries with great number of works in contest in the 55th edition of the Casa de las Americas Literary Award, whose working sessions start here today.
This time, writers Julio Cortazar, Octavio Paz, Jose Revueltas, Julia de Burgos, Adolfo Bioy Casares, Efrain Huerta, and Nicanor Parra will be honored during the event, on occasion of their 100th birthdays.
They all are part of the history of the institution, which also celebrates this year the 55th anniversary of its editorial catalog and the Literary Award, Jorge Fornet, director of the Center for Literary Researches of the Havana entity, told the press.
The 2014 jury, whose reading sessions begins today for 13th consecutive year in the central city of Cienfuegos, is comprised of 22 prestigious writers, researches and experts from Argentina, Brazil, Chile, Colombia, Costa Rica, Cuba, Mexico, Panama, Puerto Rico, Dominican Republic, San Martin, and Venezuela.
They will choose the winning works in genres of short story, theater, artistic-literary essay, Brazilian and Caribbean literatures in English and Creole languages, and the award of studies on women, which in its 20th anniversary will honor Cuban poet Gertrudis Gomez de Avellaneda, on her 200th birthday.
The launch of the winning books of the previous edition and the opening of the exhibition "Del cuerpo y la memoria, tres fotografas iberoamericanas," will be held parallel to the contest.
The program also includes workshops, meetings, and debates on different issues linked to the literary situation of the continent.
The Casa de las Americas Award was convened for the first time in April 1959, to encourage and disseminate letters of the continent.
Source: Prensa Latina
---
Related News
---