US Collegians on Baseball Diplomacy Tour in Cuba
Submitted by: lena campos

01 / 16 / 2014
---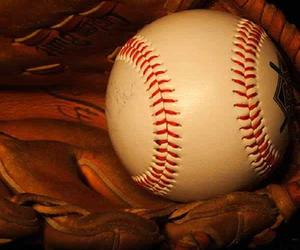 ---
Balls and strikes, not politics, ruled the day Wednesday at a baseball diamond in Havana, as last year's NCAA Division II championship team from the University of Tampa played an exhibition game against a Cuban youth squad.
The visitors scraped out a hard-fought 2-1 win, but the encounter was more about bridging the vast gulf between these neighboring nations that disagree on just about everything except their shared love of the game.
"Sports bring people together," Tampa Spartans head coach Joe Urso said. "And when you talk about the history of Tampa and the Cuban roots that we have in Tampa, to be able to come here and play baseball against them, win or lose isn't the most important thing."
In their weeklong tour, the Floridians are acting as cultural ambassadors, not only in their interactions with the Cuban coaches and players they face, but also student groups, artists, children and others.
On Tuesday they visited what's known as Havana's "hot corner," after the baseball nickname for third base, a central park where islanders spend all day, every day, arguing passionately about baseball. Two Tampa players and a coach who are bilingual in English and Spanish translated.
"Watching them interact and talk about Cuban baseball and ask questions about American baseball was very impressive," Urso said.
On a gray, rainy Wednesday, the weather held just long enough to get in a full nine innings before a few dozen spectators at Santiago Mederos, a peeling-blue-paint stadium in Havana's Sporting City complex.
For one day at least, the heated rhetoric that often characterizes the divide between Havana and Washington was set aside in favor of an umpire's strike calls and the crack of the bat.
The Cuban team was drawn from a youth academy that feeds the city's powerhouse Industriales club, and the Americans praised their talent. When a Cuban shortstop made a great diving grab on a line drive, the entire Tampa bench stood and erupted in applause for their rival's play.
The trip is also about young men getting to know a country that's largely off limits to Americans, for whom tourism to the island is illegal under Washington's 52-year-old economic embargo.
Preston Packrall, a 22-year-old senior and Tampa native who expected to see action as a relief pitcher, called his first experience overseas "eye-opening."
He said the team's infielders took notes from the Cubans on footwork and rhythm, while the locals asked the visitors about how they structure practices.
"I think it's a very important experience," Packrall said. "You learn to appreciate others' cultures through a common thing. ... They're human just like we are. They put their pants on one leg at a time just like we do."
Two more games are scheduled before the Tampa squad returns home Sunday.
Cultural exchanges between Cuba and the U.S. have become increasingly common in recent years. President Barack Obama's administration has restored so-called people-to-people tours, resulting in tens of thousands of Americans visiting the island each year legally. Musicians, artists, religious leaders and academics are also crossing the Florida Straits more frequently.
In 2012 an all-star team of collegiate baseball players came to Havana to revive a series 16 years after it was called off at a low point in relations. Last year a Cuban squad reciprocated with a trip to the United States.
"These exchanges are important because the ties of friendship ... help a lot. Other teams have come and fraternized with other players from Cuba, and it builds up," said Jose Luis Boss, manager of the Havana under-23 team.
"Tomorrow others may come, and the day after that one of them may become president," Boss added. "And one day they may be the ones who fix what has happened for years between these governments."
Source: ABCNews.go.com
---
Related News
---