Dissidents free to travel but influence in Cuba wanes
Submitted by: lena campos

01 / 01 / 2014
---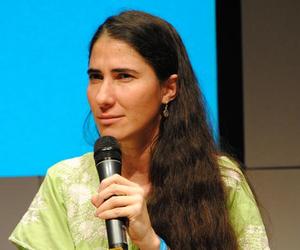 ---
For the first time in 50 years, Cuban dissidents were able to travel abroad in 2013 but as they distanced themselves from daily life on the island their influence at home waned.
Yoani Sanchez, Guillermo Farinas, Berta Soler and other high-profile opposition figures left the Communist-run island for speaking engagements in the United States, Spain and elsewhere.
Two of them even met US President Barack Obama, whose country does not have full diplomatic ties with Havana.
But at home, where government censorship tempers their messages, they were largely silent compared to previous years when they staged hunger strikes, church sit-ins and other actions that gave the country's rulers headaches.
The only exceptions were the Sunday walks -- authorized since 2010 -- of the Ladies in White, who fight for the release of jailed dissidents, and a few blog posts.
"Touring dissidents ... have made some noise about their well-known opposition to the government. But they have not announced viable alternatives to the country's main problems," said analyst Arturo Lopez-Levy, at the University of Denver.
"They have sort of synched their view of things with that of the traditional exile," he said.
Dissidents were "more interested in international recognition than their profiles at home" as they hope to "further their objectives thanks to pressure from abroad on the Cuban government," former senior Cuban diplomat and university lecturer Carlos Alzugaray told AFP.
"Now that they can travel, they are doing it all the time."
Fruitful trips
For decades, Cubans had to ask for official permission to leave the island -- and that permission was systematically refused to dissidents in the Americas' only Communist-ruled nation.
The onerous, costly process meant that most Cubans other than medical staff and sports stars could not travel abroad, or return to the island, easily.
Last January, the government of President Raul Castro ended the requirement, leading to a travel explosion -- more than 250,000 trips abroad this year, for a nation of 11 million people.
Sanchez was one of the first to pack her bags, for a three-month trip to Europe and the United States. The blogger's work is largely unknown in her home country, where most cannot afford Internet access.
Farinas, a journalist and past winner of the European Union's Sakharov human rights prize, told AFP there was "no doubt" the trips had been positive.
"They have made it possible for members of the opposition to be personally in touch with exile groups and NGOs which are deeply concerned about the lack of respect for basic human rights in Cuba," he said.
"And while some of us have traveled, others have been beaten and even jailed. Many of us who have been able to travel abroad have been threatened and roughed up," added Farinas.
Many dissidents say Castro's government has upped the pressure on his opponents, increasing the number of short-term arrests and harassment.
Under the long rule of Castro's older brother Fidel, which ended in 2006 when he handed over power, dissidents were routinely thrown in jail for years, even decades.
For Lopez-Levy, dissidents' travel is not helping their cause.
"While they may hope their travels help them back in Cuba, I have not seen any sign that people in Cuba regard Berta Soler or Guillermo Farinas any more highly because they have met Obama," he said.
Peter Hakim, the president emeritus of the Inter-American Dialogue think tank in Washington, emphasized that "there really is no opposition in Cuba."
"How could there be? No free press, no free expression, no right to organize, no right to protest or even meet, arrests are arbitrary as is expulsion from work, and detention can be brutal," he added.
"Young people show their opposition not by organizing, writing, and marching, but by leaving," Hakim said, referring to the 40,000 people who emigrate every year.
Source: Global Post.com
---
Related News
---