First Restored ICAIC Newsreels Exhibited in Cuba
Submitted by: lena campos

12 / 19 / 2013
---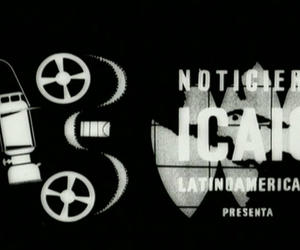 ---
The first 54 episodes of the newly-restored ICAIC Latin American Newsreel are being screened here at the 35th International Festival of New Latin American Cinema.
The newsreels, by the late Cuban filmmaker Santiago Alvarez, cover the period of 1960 to 1964.
In June 2012, Cuba and France signed an agreement for the restoration and digitization of those movies, which are considered works of great artistic and historic value and a cinematic testimony of great events in the world in the latter half of the 20th century.
The agreement involves collaboration between the Cuban Institute of Cinematographic Art and Industry (ICAIC in Spanish) and the National Audiovisual Institute of France (INA in French), making it possible to preserve copies in 35 mm and their conversion to high-definition digital format.
At a press conference today, Mathieu Gallet, director of INA, recalled details of the joint collaboration from its inception to date.
This work will continue for two more years and specialists, historians and filmmakers will have access to this first group of movies, he said.
For Michel Raynal, in charge of conservation, one of the biggest challenges was restoring the sound, which was in precarious conditions.
The films have been shown here since Monday.
The ICAIC Newsreel collection consists of 1,490 weekly broadcasts, produced and exhibited between June, 1960 and July, 1990.
Declared Heritage of the Cuban nation in 2009, the ICAIC Newsreel was inscribed in the UNESCO Memory of the World Register.
Source: Prensa Latina
---
Related News
---