Cuba close to go-ahead for golf resort construction
Submitted by: lena campos

05 / 08 / 2013
---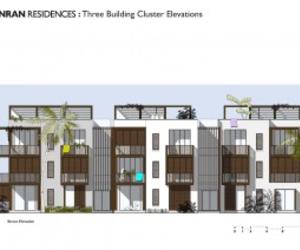 ---
After nearly two years of waiting, with ready-to-go blueprints and agreements with joint venture partners in the drawer, at least three golf course resort developers may soon be able to go ahead with construction projects.

The government is "taking the last steps" on long-expected laws and regulations that would allow the construction and sale of golf course residences to foreigners, Tourism Minister Manuel Marrero announced during the opening of the International Tourism Fair (FIT 2013) in Varadero.

While some laws and regulations have been published over the past couple of years, significant ground rules are still unresolved.

Marrero said that the government is in talks with 10 foreign consortia. With some, "we have already signed, or we are about to sign letters of intent for possible new developments in various cities and tourism destinations of the country," he said.

Plans for four golf resorts collectively worth more than $1 billion have been ready to go since 2011. In summer of that year, Cuban officials concluded negotiations with four foreign consortia — Britain's Esencia Group, British Virgin Island-based Coral Capital Group, Canada's Standing Feather International, and a Spanish investor group that plans to build a golf resort at Las Alturas in western Cuba — the Council of Ministers approved their respective projects, and the foreign companies formed joint ventures with Cuban state company Palmares S.A. Another Spanish developer, La Playa Golf & Resorts S.L., is planning to build a mega-resort on the western tip of the island, but it apparently hasn't advanced as far as the other four groups.

Some laws relating to foreign real estate ownership have already been effective for two years.

Decree-law 273, published in the Gaceta Oficial No. 33 in 2011, modifies articles 221 and 222 of the 1987 Surface Law in Cuba's civil code. Article 221 now stipulates that the state must issue a "surface right" title for each property subject to usufruct, including information about the property's limits, conditions of use, and the time period, structure, nature and destination of the buildings or the specific activity planned for the property. Article 222 specifies that state-owned land can be leased for up to 99 years; stipulates that, in case the land is leased for a shorter period, the contract can be extended to up to 99 years; and states that the state can sell properties to Cuban companies planning to build tourism-related homes or apartments on the land.

Even though Cuban laws now allow foreign developers and condo buyers 99-year leasehold arrangements of the land, which banks consider equivalent to ownership, one of the consortia has said that Cuban officials agreed to let it sell residences in perpetuity.

Also, in fall 2011, the government published some regulations regarding importing and exporting of personal goods and cars by foreigners and the visa status of foreign real estate owners.

However, many other ground rules are still unclear, holding up the projects. Most of these rules are politically delicate, involving issues such as whether Cubans or Cuban Americans will be allowed to buy properties, and how — or whether — the government will avoid flipping.

In the meantime, one of the four golf projects entered limbo in fall 2011, when Cuban law enforcement arrested the principal of Coral Capital Group Ltd., which had planned to build a resort just east of Havana, and closed the company's Havana office amid an investigation into corruption.

In his speech at FIT, Marrero said that a UK-based group formed a joint venture with Palmares, to build an 18-hole golf course and 750 apartments, 200 villas and town homes, a boutique hotel, and a retail center near Varadero. The size matches Esencia's La Carbonera plan.

The government is planning to build "at least" 11 residential golf course resorts throughout the island, Marrero said. Last year, tourism officials said that Cuba was planning to build 13 golf courses by 2020; two years earlier, Marrero announced plans for "up to" 16 golf courses.

The tourism minister also announced that Cuba plans to add 20,000 hotel rooms over the next seven years, for a total of 85,000 units on the island. This year, four new hotels will open on Cayo Santa María, Cayo Coco, in Vadadero and Trinidad; eight more will begin expansion or construction in 2013 in the northern keys of Cuba. In Havana, the historical Capri hotel will reopen this year, and three more hotels are expected to be built in the historical center.

For the first time, the tourism ministry also highlighted the existence of privately owned rooms and restaurants. According to Marrero, 6,115 privately owned rooms are available, in addition to 950 private homes. He also mentioned 2,242 privately owned restaurants.

Marrero said state travel agencies and tour operators for the first time will offer privately owned rooms as well.

Source: CubaStandard.comOwners and employees of these businesses will also be allowed to attend tourism schools in Cuba.
---
Related News
---