Bruzón tops Group A of Latin American chess
Submitted by: Luis Manuel Mazorra

04 / 18 / 2012
---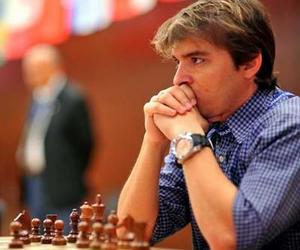 ---
On Monday evening the IV Ibero-American Chess Championship Cuban Lázaro Bruzón managed two wins and placed at the top of Group A of the event that you have yet to even play the penultimate and final round.
Bruzón, with a rating of 2694 points in the third round beat GM Uruguayan Andres Rodrigues (2518) and the fourth had before Rafael Prasca MI (2420) in Venezuela.
On Monday at the close of qualifying, the Cuban world ranking number 53 take the white pieces against IM Bryan Macias from Ecuador, the place appears with 3.5 points and will have to defeat Bruzón to finish first in its group .
With four victories in the Ibero-American, added to the seven that reached in the Championship of Catalonia, the Cuban is earned 25.4 points for his rating to be reflected in the global list to be published by the International Federation is to come first of May.
In the remaining groups as pointers go, the Brazilian Gilberto Milos in poole B with three points, his compatriot Rafael Leitao dominates the segment C, with 3.5 points and the Spanish Ivan Salgado leads Group D with the same accumulated.
In the end that begins on Tuesday will access the four group winners and two best second places.
---
Related News
---