Cuba beat Chile in Copa America volleyball
Submitted by: Luis Manuel Mazorra

04 / 03 / 2012
---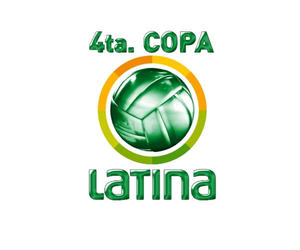 ---
On Sunday Cuba achieved its second victory, this time on Chile in the Copa America IV volleyball played in Lima, Peru. The match ended after the first three sets in the coliseum Eduardo Dibos.
An hour and three minutes did the comparison, which ended 25-7, 25-18 and 25-12, and in which head coach Juan Carlos Gala sent to the field almost to alternate between them Alena Rojas, top scorer with 14 points, as reported by Nano Gonzales, press officer of the FPV.
Accompanying the 19-year assistant atacadora another corner spikers new development in the luxury selection, Sulian Matienzo, also very young (17), and the central Gyselle of Charity Silva (20) and Daymara Lescay (19 ), and Ana Yilian Cleger Pulper (22).

Only repeated in relation to the openers debuted on Saturday with victory over the Dominicans (3-0), the experienced setter Yanelis Santos (26 years) and libero Emily Borrell (20), so it was a good opportunity for the less fogueadas internationally.

This group participates in the Cup, eleven joined the squad that won silver medal at the Pan American Games Guadalajara'11, including Alena, Daymara and Emily.

Monday concluded the event with the meetings Chile-Dominican Republic (17:00 h) and Cuba-Peru (19:00). Unofficially, in the second game Sunday, the whole sub-23 Dominican prevailed over that of Peru in five sets.

The young West Indian squad participating in this Cup after serving nearly a month of training at altitude, in the town of Caraz, where he moved to Lima after this commitment, returning to Havana.

At home immediately continue the preparation for the Olympic qualifiers in Tijuana, Mexico, announced April 29 to May 5, in which the winning selection ensures the ticket to London. Of not graduating, the Caribbean Brunettes go to the last chance in the playoff ranking female world of Japan, in June.
---
Related News
---