A Cuban band and an American musician play together
Submitted by: Luis Manuel Mazorra

12 / 05 / 2011
---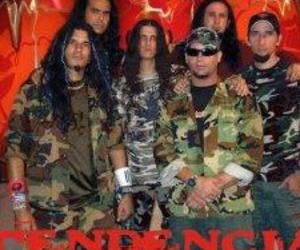 ---
He was created a new project that united act of the rock band Cuban American musician Trend and Junior Bridge, who have among their plans to make presentations in both countries to show the mixture of its sounds.
We are preparing a U.S. tour and cities of Cuba to share the stage with themes that interpret in unison, said to Prensa Latina Ernesto Mederos (Kiko), director of the group, just before a concert here.
He commented that the presentation in Pinar del Rio with producer and DJ is the first of a series of shows that aspire to perform in coming months.
For years I know the music trend, I admire their mixtures and seal of Cuban, but only now we join the scene and make projections together, said the artist in the state of Florida.
Defender style post-modern electronic sounds that links the basics of cha and son, says that this experimentation is a way of bringing younger Cuban traditional rhythms of the pentagram.
Music has no borders and we intend to disseminate the works of great masters born in Cuba, but recreating most current codes, said Puente.
The concert production house The Sitiera precedes a role for local college students Hermanos Saiz next week.
With three albums and extensive international experience, has performed with rock trend in countries like Germany, Venezuela and Spain. His next tour will start Feb. 1 in Ecuador.
In addition to Afro-Cuban rhythmic bases incorporate elements such as full boricua to find a Latin American sound in future presentations and on our next album, Kiko forward, a native of this western province.
---
Related News
---