Cuban women's team at the World Handball
Submitted by: Luis Manuel Mazorra

11 / 25 / 2011
---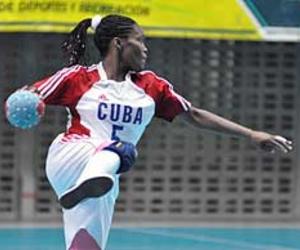 ---
The next December will be held in Brazil World Handball Championship, the women's team is lead Cuba after many years without participating in the contest, according to statements by Andres Hurtado, president of the Federation of Handball in Cuba.
Speaking to radio stations, Hurtado said the island's selected travel to South American land on November 30 and will debut on the opening day just in front of the host computer.
Is this the return of Caribbean players to a contest of this kind, but only girls took part in a World Cup in 1999, when he finished with five defeats in as many games.
The fight will take place from 2 to 21 December and aims to Cuba imposed on Tunisia and Japan to advance to the second round in a group where plus housewives are Iran, Romania and France.
The group's main goalkeeper figures Eneyleidis Guevara, Yasnaya Turrola inside the edge and central Mariset Naddessa Fernandez Varela and Ariagnis Cuesta, all under the direction of Lorenzo Gonzalez.
---
Related News
---