Promoting tourism in Cuba
Submitted by: Luis Manuel Mazorra

11 / 23 / 2011
---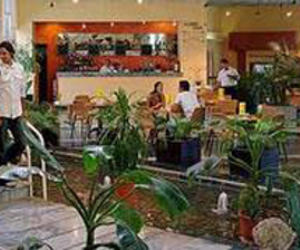 ---
Guatemala, Panama, Colombia and Ecuador will be visited from 20 to 26 November by the promotional caravan Authentic Cuba. Highlight the fascination of nature, culture and history of the island are issues that are displayed to attract more tourists to the country.
The campaign, sponsored by the Cuban Ministry of Tourism and Promotion Office and Tourist Information based in Caracas, attended by representatives of hotel chains and airlines.
Cubanacán, Iberostar and Palco Enterprise Group, and Cubana Airlines and Copa Airlines will open the set of presentations and other activities planned in the cities of Guatemala for 21, Bogotá (23), Quito (24) and Panama, 25.
These four Latin American countries are emission centers of visitors to the island.
Tour operators, travel agents, airline representatives, sales promoters and the media have been invited to participate in the seminars to be held in selected cities.
There will also be raffles, contests and other activities aimed at strengthening ties between the Cuban system of tourism and its Latin American counterparts, the pair of promoting the most important tourist destinations of the island, including Havana, Varadero and network keys.
---
Related News
---