Improve levels of reservoirs and groundwater basins in Cuba
Submitted by: Luis Manuel Mazorra

10 / 23 / 2011
---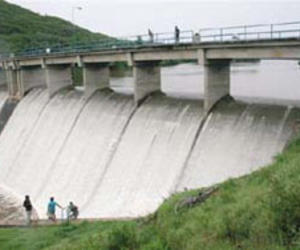 ---
The reservoirs managed by the National Institute of Water Resources Cuba stored until 15 October, 65.8 percent of its total capacity to fill, local media reported Wednesday.
That figure rises to more than six billion cubic meters of water, said the newspaper Granma.
According to the newspaper, rains in the first half of this month have a favorable impact on the recovery of dams and levels of groundwater basins, including the west of the country, region with the highest accumulated deficit at the end of September.
Directors of that institution the newspaper said, by way of comparison, the July 11 reservoirs collected 52.6 percent.
The rains of the past two weeks brought about 276.5 million cubic meters and the most significant growth are located in the provinces of Camaguey with 58.1 million, Villa Clara, 48, Sancti Spiritus, 31.8, and Pinar del river, 29.9.
Below 50 percent filled, dams continue to the western provinces of La Habana (22.8 percent), Mayabeque (31.4), and Matanzas (41.2).
Unlike what happened last year, this behavior has been favorable rainy season, between May and September for the national aggregate was 835 mm, a value that represents 98 percent of historical average of those five months.
---
Related News
---