Population and Housing Census in September 2012
Submitted by: Luis Manuel Mazorra

10 / 18 / 2011
---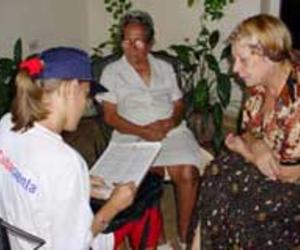 ---
The next Census of Population and Housing will be held from 15 to 24 September 2012 year in Cuba.
With the aim of conducting this process, it created a National Coordinating Committee, led by Marino Murillo Jorge, a member of the Politburo of the Communist Party of Cuba and Vice President of the Council of Ministers, which will run until October 30, 2012.
This type of census is fundamental statistical research taken as a basis for formulating socioeconomic policies more in line with the actual situation of a country whose demographic, economic, educational and housing are updated with this exercise.
The next year will be as set out in Decree 291, adopted by the Executive Committee of the Council of Ministers and published in the Official Gazette number 32.
According to article one, as when the census decreed 24:00, 14 September 2012.
---
Related News
---