First Peruvian Vicepresident to visit Cuba
Submitted by: manso

10 / 04 / 2011
---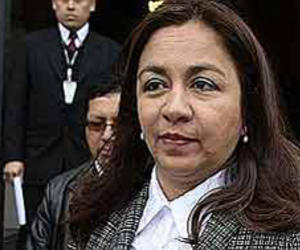 ---
By: Ileana Ferrer Fonte.Lima, Oct 3 (Prensa Latina) Marisol Espinoza, Peru´s First Vice President travels on Monday to Cuba leading a top-level delegation to discuss issues on health, education, culture and sports.

Espinosa comes accompanied by Education Minister Patricia Salas, Peruvian Sports Institute president, Olympic shooting medallist Francisco Boza, Deputy Ministers of Interculturality Vicente Otta and Health´s Enrique Jacoby.

The trip was announced on Sunday during a supreme resolution signed by President Ollanta Humala and Prime Minister Salomon Lerner, who authorizes the visit, fulfilling Peruvian legal rules.

The Peruvian delegation expects to attend meetings and work sessions to collect experiences in sectors such as education, health, culture and sports, the announcement stated.

Peru and Cuba have maintained bilateral cooperation exchanges, essentially in those sectors, the state Andean News Agency stated.

Cuba´s charge d´affaire in Peru Pavel Diaz highlighted some days ago that both countries´ interest in giving fresh impetus to bilateral relations.
---
Related News
---