US Blockade Hurts Cuban Telecommunications
Submitted by: manso

09 / 22 / 2011
---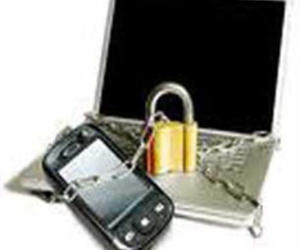 ---
By: Osmany González Tocabens. Havana, Sep 21 (Prensa Latina) The U.S. blockade of Cuba has cost the Cuban telecommunications industry more than seven billion USD in losses in the last year alone, created obstacles to the purchase of hardware and software, and hindered Cubans' ability to surf the Internet.

The seven billion USD in losses were reported for May 2010 to April 2011, according to a Cuban government report sent to the UN General Assembly (UNGA).

U.S. aggression was focused not only on preventing Cuban companies from buying computer parts and equipment, but also in preventing Cubans from surfing the Internet, especially the social networks.

In October 2010, the Twitter network admitted it had blocked the sending of cell phone text messages from Cuba to its platform.

Since April 2011, the Twitter network, which has more than 100 million active users around the world, prevented Cubans from using certain tools, saying they could not have access from a banned country.

In February of this year, the financial company Syniverse stopped paying cell phone roaming charges to the Cuban telecommunications company ETECSA, one of ETECSA's main sources of income, as it is for similar companies around the world.

Explaining that its bank could not engage in transactions with Cuba, Syniverse now owes ETECSA 2.6 million USD.

The Cuban government, with huge international support since 1992, will ask the UN General Assembly for the 20th consecutive time to end the U.S. financial, commercial, and economic blockade against the country.

According to estimates, the total amount of losses caused by the US blockade to Cuba is 9.75 billion USD.
---
Related News
---