Seven Million Voters Elect on Sunday a New President in Guatemala
Submitted by: manso

09 / 11 / 2011
---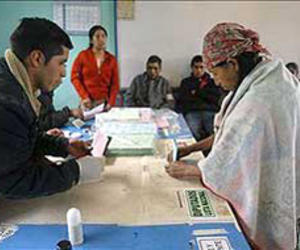 ---
By. Martin Hacthoun. Guatemala City, Sep 11 (Prensa Latina) Polls open on Sunday in Guatemala for more than 7.3 million voters to elect a new president.

Burdened by violence, poverty and other problems and hopeful of change, Guatemalans are also electing 333 mayors, 158 members of Congress and 20 Central American Parliament deputies.

By Saturday evening, ballots were on hand in 21 of the country's 22 departments, and all polls were expected to be ready to open on time on Sunday, according to the Supreme Electoral Court.

Noon on Friday was the deadline for political parties to wrap up their campaigns, and Saturday was by law a campaign-free day.

The Ministry of Labor and Social Welfare said it would send 180 inspectors throughout the country to ensure that workers at public and private companies were given the legally-stipulated time to go and vote if they wished to do so.

Guatemala, from the Nahuatl word Quauhtlemallan or "place of many trees," is located in the northwestern tip of Central America, and divided into 22 departments and 333 municipalities.

The exact number of inhabitants is not known, but a projection for 2011 by the National Statistics Institute says the population numbers 14,713,663.
---
Related News
---