Argentina Seeks More Trade, Investment with China
Submitted by: manso

09 / 10 / 2011
---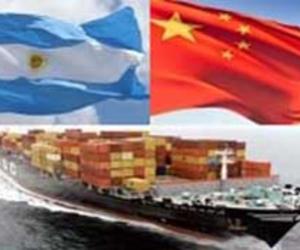 ---
By: Ana Luisa Brown.Beijing, Sep 9 (Prensa Latina) Argentine and Chinese businessmen examined business opportunities with two main objectives: to increase Argentine added-value exports to China and to attract investments

Argentine Foreign Minister Hector Timerman, speaking at the opening session of the meeting, said China is a key partner, and Argentina wants to continue deepening economic and trade relations, especially in investment.

The message deals with one aspect of those links: Argentine imports from China have far outpaced exports in the last few years, and efforts are required from both sides to create more balanced trade.

The multisectorial Argentine trade mission and measures within the bilateral economic commission are aimed at diversifying the patter of Argentin exports to China, Timerman said.

The meeting in which ambassador Gustavo Martino welcomed the participants included direct talks between businessmen with the view to provide better business opportunities.

Timerman, who is also minister of foreign trade, also met with Foreign Minister Yang Jiechi.

Those contacts are in keeping with the strategic alliance between the two countries established in 2004 whose achievements included a meaningful increase in trade, which totaled 13 billion USD last year, four times higher than in 2003.
---
Related News
---