Bolivia Reports Millions in Losses due to Landlocked Status
Submitted by: manso

09 / 06 / 2011
---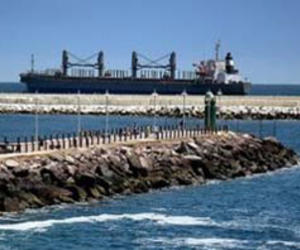 ---
By: Osmany González Tocabens.La Paz, Sep 5 (Prensa Latina) From 1970 to date, Bolivia's landlocked status has cost it more than 30 billion USD in losses, according to a report published Monday in Cambio newspaper.

The Andean Development Corporation found in studies of landlocked countries that they lose from two to three percent of their gross domestic product from exports, expert Rodrigo Burgoa told Cambio.

In an 1879 war, Chilean troops took away some 400 square kilometers of coast and 120 square kilometers of inland territory from Bolivia.

In a 1904 treaty, the Chilean government promised to allow Bolivia free traffic from its harbors to the Pacific.

Six years ago, the government requested the exercise of this right through the Iquique harbor, but Chile refused, said Ruben Saavedra, head of the Maritime Strategy Department.

The harbor's management was privatized by Chilean authorities, and private dealers periodically alter harbor tariffs, which brings about increasing losses for domestic companies, Saavedra said.

On March 23, at a ceremony marking the 132nd anniversary of Bolivia's loss of sea access, President Evo Morales announced his country would go to court and international agencies to issue its demand, but without giving up talks.
---
Related News
---