Salvadorian President Regains Voter Acceptance
Submitted by: manso

09 / 02 / 2011
---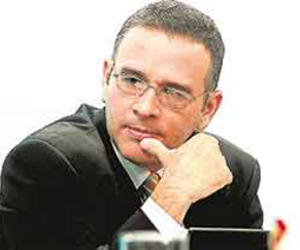 ---
By: Raquel Maria Garcia Alvarez.San Salvador, Sep 1 (Prensa Latina) At least 64.4 percent of Salvadorians approve their President Mauricio Funes' performance, according to the latest quarterly survey carried out by LPG Datos of LA PRENSA GRAFICA newspaper.

The poll found that the president's approval is four points above that obtained three months ago, which means that he has regained popularity despite economic adversities and lack of safety.

The social areas were better assessed by the Salvadorians in the wake of the delivery of school materials, work done in health care and policies oriented to the agricultural sector and women's affairs.

The field with the best result was education, approved by 59.3 percent of people polled, followed by health, with the approval of 55.4 percent, the survey found.

Most valued Cabinet members were Vice President and Education Minister Salvador Sanchez Ceren, followed by Health Minister Maria Isabel Rodriguez and Minister of Public Works Gerson Martinez.

People cited the increased lack of safety, inflation and unemployment as the main difficulties faced by them.

At least 36.3 percent of people polled recognize that the president has achievements and failures, not seen by 22.9 percent, while 20.1 percent consider everything is going well and 20.6 percent say his entire performance is bad, according to the newspaper.

The survey found that 22.5 percent consider that Funes has fulfilled his electoral promises; 36.9 percent say otherwise and 38.3 percent consider he has fulfilled only some of his campaign promises.

At least 57 percent of the people polled cited crime as the country's major problem while 29.9 percent say it is the economy. The survey, carried out on August 19-21, interviewed 1,200 people countrywide, with an estimated margin error of 2.9 percent and a confidence level of 95 percent.
---
Related News
---