Cuba seeks South African funding for medical projects
Submitted by: manso

08 / 31 / 2011
---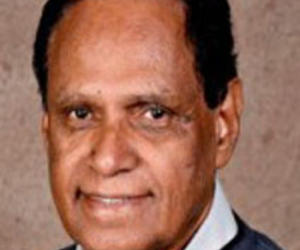 ---
South Africa should join a Cuban-Norwegian medical aid project in Haiti, Cuban officials suggested during an annual bilateral meeting Aug. 30 in Havana.

A Cuban expert delegation visited Norway in September 2010, to talk about joint relief work in Haiti and cooperation in natural disaster prevention and response. In October 2010, the Scandinavian country provided 5 million Norwegian kronor ($850,000) to Cuban relief efforts in Haiti. Cuba is using the Norwegian contribution — the second after a $850,000 check in January — for the purchase of drugs and medical equipment for its 930-member medical brigade in Haiti.

South African Deputy Foreign Minister Ebrahim Ebrahim said during the Joint Consultative Mechanism meeting in Havana that he appreciated services Cuba provides in his own country.

"The deployment of architects, engineers, doctors and technical experts throughout the country rendering service to South African citizens bears testimony to Cuba's commitment," Ebrahim said, according to South African government agency BuaNews.

During the bilateral meeting, officials also talked about South African aid for Cuban medical projects elsewhere in Africa. South Africa has provided several million dollars to support the presence of Cuban doctors in Mali and Rwanda, and funded Cuban-designed anti-malaria campaigns in Ghana and Tanzania.

"Possibilities for further similar projects are being explored," BuaNews said, without providing details.

Cuba has deployed 1,831 medical personnel in Africa, and provided full scholarships to 2,299 medical students from 48 African countries, according to Ebrahim.

Cuba's medical expertise in disaster and poverty zones is unique in the world. An increasing number of wealthier countries outsource their aid efforts to Cuba.

Source: www.cubastandard.com/2011/08/30/cuba-seeks-south-african-funding-for-med...
---
Related News
---