23 Lat Am, Caribbean Judokas in Opening Day of World Tournament
Submitted by: manso

08 / 23 / 2011
---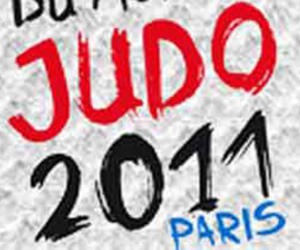 ---
By. Osmany González Tocabens.10:06Paris, Aug 22 (Prensa Latina) Twenty three Latin America and Caribbean judokas will see action on Tuesday in three divisions in the opening day of the 31st World Judo Championships, at the Palais Omnisports of París-Bercy. Although still awaiting for the drawing of lots of the competition to be held this afternoon, the registration includes seven Latin American women in the 48-kg division, with Brazilians Sarah Menezes and Taciana Lima, and Cuban Dayaris Mestre among the favorites.

The group also includes Argentine Paula Pareto, Dominican Isandina Sánchez, Mexican Edna Carrillo, and Colombian Luz Alvarez.

In the 60-kg men division, the regional representation includes Antonio Betancourt (Cuba), Nabor Castillo (Mexico), Kenny Godoy (Honduras), Javier Guedez (Venezuela), Felipe Kitadai (Brazil), Peterson Meneus (Haiti), Juan Postigos (Peru), and Jose Romero (Ecuador).

The opening day of competitions will also have regional representatives, in the 66-kg men division, such as Abraham Acevedo (Paraguay), Reginald Altenor (Haiti), Leandro Cunha (Brazil), Carlos Figueroa (Brazil), Angelo Gomez (Cuba), Ricardo Valderrama (Venezuela), Asa Weithers (Barbados), and Alonso Wong (Peru).

The Latin American and Caribbean representation includes nations such as Brazil, Cuba, Argentina, Barbados, Colombia, El Salvador, Ecuador, Guatemala, Haiti, Paraguay, Honduras, Venezuela, Mexico, Panama, Puerto Rico, and Uruguay.
---
Related News
---