Writer Isabel Allende Cancels Chile Tour, Backs Students
Submitted by: manso

08 / 17 / 2011
---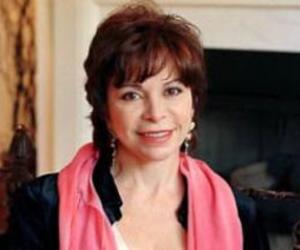 ---
By: Ana Luisa Brown. Santiago de Chile, Aug 16 (Prensa Latina) Unequal opportunities is the main issue behind student demands, affirmed writer Isabel Allende, who declined a national tour organized by Chilean Education Ministry. "The alternative of a free education with quality is a basic demand, and profit is part of the neoliberal system, which no longer works," the celebrated novelist told La Tercera newspaper.

The Chilean-born writer, known for books such as House of the Spirits, is a U.S. citizen.

Allende expressed her support for students, saying that young people are carrying a cultural revolution in the world, and she gave the examples of the "Outraged" movement in Spain, and the disillusionment shown by the riots in England.

After cancelling the tour, Allende, one of the most widely-read writers in the Spanish language, decided to make a series of presentations of her novel Maya's Notebook in different cities.

Since May, Chilean students have been mobilizing to demand a quality, inclusive, free public education, among other demands.
---
Related News
---