Argentina: Election Campaigns in Full Swing
Submitted by: manso

08 / 16 / 2011
---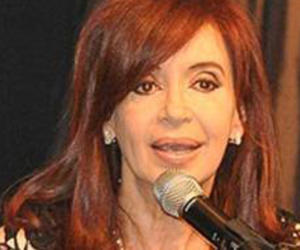 ---
By: Osmany González Tocabens. Buenos Aires, Aug 15 (Prensa Latina) Primary elections in Argentina concluded with the selection of seven slates of candidates for the Oct. 23 elections. Shortly after the nationwide open, simultaneous and compulsory primary elections ended on Sunday, one of the presidential candidates, Ricardo Alfonsin, of the Union Alliance for Social Development (UDESO), said that "now is when the serious campaigning starts."

The top winner was the ticket headed by incumbent President Cristina Fernandez and Economy Minister Amado Boudou, which won 50.1 percent of the vote in 51.5 percent of election districts.

Following the Fernandez ticket, other outstanding results included the Alfonsin-Gonzalez slate(12.6); Eduardo Duhalde-Mario Das Neves, for the Popular Front Alliance (12.1); and Hermes Binner-Norma Morandini, for the Progressive Broad Front (10.5).

Other slates that were validated, but with lower results, were Elisa Carrio-Adria Perez (Civic Coalition), Alberto Rodriguez-Jose Maria Vernet (Federal Pledge Alliance), and Jorge Altamira-Christian Castillo (Left and Workers' Front).

Slates that failed to win the minimum vote of 1.5 percent required for ballot status included Alcira Argumedo-Jorge Cardelli (Project South), Sergio Pastore-Gilda Rodríguez (Neighborhood Action Movement), and Jose Bonacci-Jose Villena (Popular Party of the Countryside).

In the Oct. 23 elections, voters will choose the president and the governors and legislators of 10 provinces.
---
Related News
---