Panama Canal Turns 97, Expansion Works Continue
Submitted by: manso

08 / 16 / 2011
---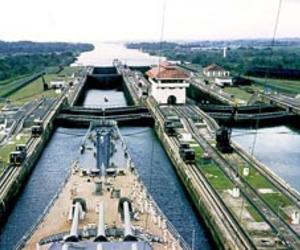 ---
By: Estela McCollin.Panama, Aug 15 (Prensa Latina) The Panama Canal marks its 97th anniversary with a program to expand its operating capacity and increase the value of its role in world commerce.

Alberto Aleman Zubieta, canal administrator, told reporters that the latest project will improve opportunities for national development.

Since its transfer to Panama more than 11 years ago, the canal has contributed about 6.4 billion USD to the National Treasury, funds that have been useed for social investment such as schools, health care and infrastructure.

Expansion work includes dredging and dry excavation, and in July, concrete pouring activities began for the new Atlantic and Pacific locks, an important step in the expansion program.

The expansion is expected to double the canal's capacity, which will have an impact on economies of scale and make Panama the principal logistical center of the continent, said Zubieta.
---
Related News
---