Cuba Leads Medals in ALBA Games
Submitted by: manso

07 / 31 / 2011
---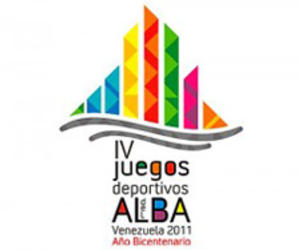 ---
By: Osmany González Tocabens.10:55Caracas, Jul 30 (Prensa Latina) The Cuban delegation is already the medal leader although four finals are left before the end of the 4th ALBA Games, which included more than 2,000 athletes from 23 countries.

On Friday, Cuba totaled 160 gold medals, ahead of Venezuela (153), which led the tournament until the third from last date of competitions.

Cubans could improve their results while dominating disciplines such as track and field, jai alai, shooting and canoeing at a tournament considered as preparation for the forthcoming Pan-American Games in Guadalajara.

Venezuela had led the medal table since the first date of competitions on July 18, and maintained its position for 11 dates in a row thanks to results in swimming, karate, gymnastics, and speed skating.

Following the Cuban and host delegations, the medal table includes Ecuador (21), Colombia (20), and Chile (9), respectively.

Once the 4th ALBA Games finish, the final countdown for the 5th edition will begin, which is scheduled two years from now in Ecuador.
---
Related News
---