Venezuela, Cuba Lead Medals Table in ALBA Games
Submitted by: manso

07 / 30 / 2011
---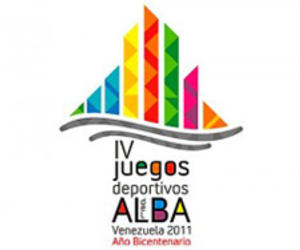 ---
By: Osmany González Tocabens. 10:24Caracas, Jul 29 (Prensa Latina) Venezuela and Cuba are leading the medals table of the 4th ALBA Games with 142 golds each, as the tournament entered its second to last day of competition on Friday.

For the first time since the ALBA Games began on July 17, the host delegation was not alone at the top of the medals table.

More than 2,000 athletes from 25 countries are participating in 35 disciplines in the Games, as preparation for the forthcoming Pan-American Games in Guadalajara.

In recent days, Cuba began winning medals thanks to the performance of its athletes in track and field, boxing, canoeing, cycling, dive, fencing, judo, and jai alai.

Venezuela has maintained its position with good results in boxing, cycling, fencing, speed skating, and shooting.

The two nations have the largest delegations of athletes at the 4th ALBA Games, Venezuela with 801 competitors and Cuba with 344.

The medal table includes Venezuela (142-178-104; 424), Cuba (142-63-59; 264), Ecuador (20-34-44; 98), Colombia (20-15-22; 57), and Chile (9-8-4; 21), respectively.

After 11 days of competition, 13 countries in all have won medals in these games, which are being played in 10 Venezuelan states.
---
Related News
---