Cell phones and the cost of living in Cuba
Submitted by: manso

07 / 16 / 2011
---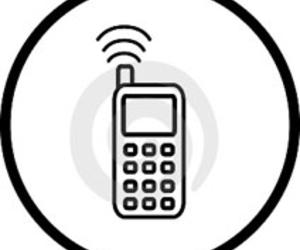 ---
By Kate Dries | Jul. 14, 2011. When I first came to Cuba in 1995, cell phone service was so scarce that, after a meeting in which an official had flashed a cell phone from the podium, I turned to Abel Prieto, then the president of the writer's union, and asked if he had one too.

"Oh, no," he said, "I'm not high enough to be part of the celucracia."

The cellucracy!

In later years, of course, Abel became the minister of culture and acquired a pocketful of cells, and I began to know people – rarely connected with government – who had one too. But the stories behind their cells were always complicated and strange.

The reason was that Cuba did not allow its citizens to legally own cell phones until 2008. That's right, 2008 – 45 years after its invention, Cubans finally got a chance to own a cell.

Prior to that, to have a cell phone meant you were either very high in or very important to the government, or you had an European or Canadian connection – a foreigner willing to get a phone and cell service in her name and let you use it. It was an exclusive club, and pulling a cell out in public elicited envy and awe.

After 2008, though, cell phones have become ubiquitous. The lowliest delivery boy has one attached to his belt. That is not, of course, in and of itself surprising. Like in so much of the Third World, cell service in Cuba doesn't require the wait for a land line, which can be months or even years. If you have the right kind of apparatus, you can sign up for service on the same day.

But what is curious is the chasm between the cost of cellular service and the official Cuban monthly salary.

You see, after you pay the $30 CUCs – Cuba's convertible peso, which is at about 8.7 per U.S. dollar – to establish a cell line, you need to buy phone cards to charge the phones at approximately 45 centavos a minute, or about 50 US cents.

This means that cell phone usage in Cuba isn't casual. It's about location, or getting someone to drop a key from a higher floor to open a lobby door, or to ask someone to get to a landline for a real conversation. Cell phones, of course, also facilitate texts, which has been a boon for dissidents and their responders, both groups which have taken to Twitter like an addiction.

But how, you might ask, can a Cuban earning between $15 and $20 USD a month pay such a steeply priced cell service? The answer is that, at least officially, they can't.

And this is where the Cuban government, regardless of its staunch public posture against corruption (especially under Raul Castro), colludes with and counts on the country's rich black market. Because, really, otherwise how can a Cuban earning $15-$20 USD a month have cell service that ends up being twice that?

Cell service is one of the many things that, prior to Raul, had been illegal but not uncommon for Cubans. In fact, many of his so-called reforms have been merely bringing into legality what had become common illegal practice: among other things, access for Cuban citizens to hotels, access to car rentals, access to DVD rental of foreign films, access to markets for individual farmers and artisans, and the ability to run a legal business, especially in sales or personal services.

In the case of the cell service, the government assumes its citizens are getting their funds from abroad or through illegal means. As a friend of mine explained, it's Cuba's version of Don't Ask Don't Tell: The government agrees not to question source of income so long as the citizen agrees to pay the exorbitant fee.

Added my friend: "It's not exactly like we have a choice anyway."

Source: www.wbez.org/blog/achy-obejas/2011-07-14/cell-phones-and-cost-living-cub...
---
Related News
---