Judokas from 50 Countries in Venezuela World Cup
Submitted by: manso

07 / 08 / 2011
---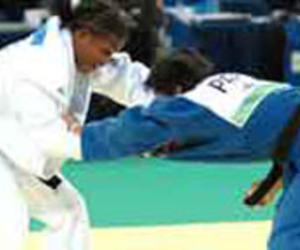 ---
Por Osmany González Tocabens.11:11Caracas, July 7 (Prensa Latina) Delegations from about 50 countries will participate in the 2011 Judo World Cup this weekend in Anzoategui, Venezuela.

The event will include 428 judokas, including men and women, 85 of them representing the host country, according to a Sports Ministry press release.

The tournament is part of the International Judo Federation schedule and counts towards qualification for the 2012 Olympic Games in London, said Carlos Rojas, secretary general of the Venezuelan Judo Federation.

From Europe, judokas will compete from the Netherlands, Portugal, Germany, and Spain, with broad experience and good results in this kind of tournament, and also from Kazakhstan, and others.

The Americas will be represented by Brazil, Cuba, the United States, Canada, Colombia, Ecuador, Uruguay, Chile, Argentina, and Costa Rica.

The World Cup will provide a good opportunity for Latin American judokas to practice for the upcoming 2011 Pan-American Games of Guadalajara, in October.
---
Related News
---