Cuban cellphones hit 1 million, Net access lags
Submitted by: manso

07 / 08 / 2011
---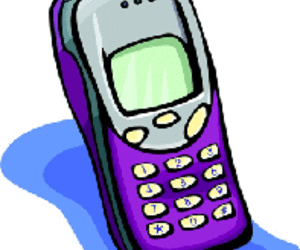 ---
By Marc Frank. HAVANA | Thu Jul 7, 2011 2:31pm EDT.HAVANA (Reuters) - The number of Cubans using cellphones has risen sharply two years after the government lifted restrictions on mobile telephones, but few people have a personal computer or access to the Internet, according to a report released on Thursday.

There were a million mobile phones in the communist-run country at the end of 2010, up from 621,000 in 2009 and 330,000 in 2008, when all Cubans were allowed to buy and use them for the first time, the National Statistics Office said in a report posted on its website (here).

Cuba has a similar number of fixed telephone lines. In a country of 11.2 million inhabitants, the country has a total telephone density of just under 20 percent, the lowest in Latin America, according to the United Nations International Telecommunications Union.

Mobile phones are only available in a local dollar-pegged currency and sending even a tweet from a mobile phone can cost more than the average daily earnings of many Cubans.

The report said there were 64 computers and 159 Internet users per 1,000 residents in 2010, though most had access only to a government controlled Intranet through computer clubs and workplaces since Internet access requires special government permission.

There is no broadband Internet in Cuba and the relatively few Internet users in the country suffer through agonizingly long waits to open an email, let alone view a photo or video, which also hampers government and business operations.

Cuba blames the United States embargo for denying access to underwater cables, saying it must use a satellite system and is limited in the space it can buy.

However, in February a fiber optic cable was laid from Venezuela to Cuba and is scheduled to gradually become operational beginning this month, providing download speeds 3,000 times faster than Cuba's current Internet and capable of handling millions of phone calls simultaneously.

The Cuban state monopolizes communications in the state-controlled economy.

Access to satellite television is also severely restricted. Satellite TV access in Cuba is illegal without special permission from the government and authorities regularly raid neighborhoods and homes in search of satellite dishes.

Officials insist data detailing individual use and ownership of computers and telephones is misleading and argue the country's technological priorities are on encouraging social use at government-operated computer clubs.

In 2008, Cuban President Raul Castro legalized the sale of computers and cellphones in a move aimed at easing the economic hardship faced by Cubans.

(Editing by Kevin Gray and Eric Walsh)

Source: http://www.reuters.com/article/2011/07/07/us-cuba-telecom-idUSTRE7666192...
---
Related News
---