U.S. Restoration Expert Lauds Cuban Professionalism
Submitted by: manso

06 / 20 / 2011
---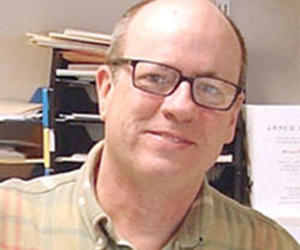 ---
By: Juan M. Garcia.Havana, Jun 19 (Prensa Latina) U.S. restoration expert Walter Newman, director of paper conservation at the Northeast Document Conservation Center in Andover, Massachusetts, lauded the professionalism of the Cuban experts with whom he has collaborated since 1996 to restore and preserve national heritage.

"It has been a privilege to work here during all this years and I hope this cultural exchange will continue," Newman told Prensa Latina.

"Cubans are very well prepared, they are very hardworking and dedicated," he added.

Newman was one of 95 participants at the 13th International Colloquium on Ernest Hemingway, which ends Sunday at the Ambos Mundos Hotel in Havana after three days of debates and lectures.

The expert said he feels lucky every time he is able to travel to Cuba, and regretted that the U.S. blockade against Cuba of over 50 yeras is hindering bilateral exchange.

"I feel privileged to be here," said Newman, adding that he expected to invite Cuban experts to participate again in restoration workshops at the Northeast Center.

For several years, Newman has coordinated the restoration of Hemingway's legacy at the Finca Vigia museum.

Newman said that preserving the works of the Nobel laureate has been very important since the first time he approached his literature as a restorer in 1982.

Cleaning and repairing papers damaged by the passing of time has been a difficult task that he has undertaken with great dedication, he said.

Newman has worked on manuscripts, letters, notebooks, books with corrections and personal documents that belonged to the author of The Old Man and the Sea.

He also works daily on other patrimonial works of the United States and the world, including engravings by Dutch painter Rembrandt and Spanish painter Pablo Picasso, and documents on the history of U.S. baseball kept in the Hall of Fame in New York.
---
Related News
---