UN Forum of Indigenous Affairs Begins on Monday
Submitted by: manso

05 / 16 / 2011
---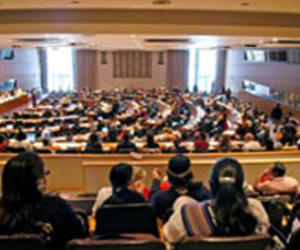 ---
By: Ana Luisa Brown.12:24United Nations, May 16 (Prensa Latina) The Permanent Forum of the United Nations Indigenous Affairs begins on Monday its tenth session at the headquarters of the world organization without a central issue of discussion but with a very tight agenda of problems to be solved.

The program of the annual event of that mechanism, established in July 2000 by the UN Economic and Social Council, includes questions relating to development, environment and human rights of those groups of people.

It will also talk about the situation of indigenous communities in Central America, South America and the Caribbean and relations between the permanent Forum and the rest of the UN organizations and Agencies.

The event will be the first after the First World Conference of Peoples on Climate Change and the Rights of the Mother Land organized by Bolivia in Cochabamba in April 2010.

In practice the debates of the Permanent Forum began Saturday with the celebration of the so-called caucus dedicated to the youth, women, art and global aspects of the indigenous.

In the first day of official sessions the participants will debate on the rights of indigenous people to chew coca leave (acullico) as an ancestral practice.

Last January, Bolivia fought intensely at UN to try to eliminate two paragraphs of article 49 of the Unique Convention on Drugs of 1961 that forbids that habit.

That veto becomes effective in a country after 25 years of being adopted and Bolivia ratified it in 1976.

The Bolivian government noted that acullico is a socio-cultural practice and a ritual of the Andean indigenous peoples linked to their history and cultural identity and is common in millions of people in Bolivia, Peru, Argentina, Ecuador and Colombia. The Permanent Forum is made up of 16 experts in the subject, eight appointed by the governments and the rest by regional indigenous organizations.
---
Related News
---